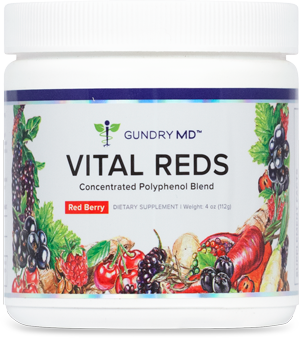 Gundry MD Vital Reds
---
This revolutionary formula combines the power of 21 polyphenol-rich superfruits with dozens of natural fat-burning ingredients to help your body maintain higher energy levels. It also promotes improved digestion, and healthier, younger-looking skin.
The ingredients in Vital Reds help...
- Boosts energy and focus
- Increases feelings of well-being and confidence
- Improves digestion with less gas, bloating, and discomfort
- Supports healthy cholesterol levels
- Improves skin health and appearance

4.0 FL OZ - 112g
$39.95 ($30.00 off retail)
+Free Shipping
QTY

90-Day Money Back Guarantee
We work hard to formulate the most advanced products on the market. Our 90-Day Customer Satisfaction Guarantee is designed to give you ample opportunity to experience optimal results from your product, completely risk-free.
---
FAQ
---
What are the ingredients in Gundry MD Vital Reds?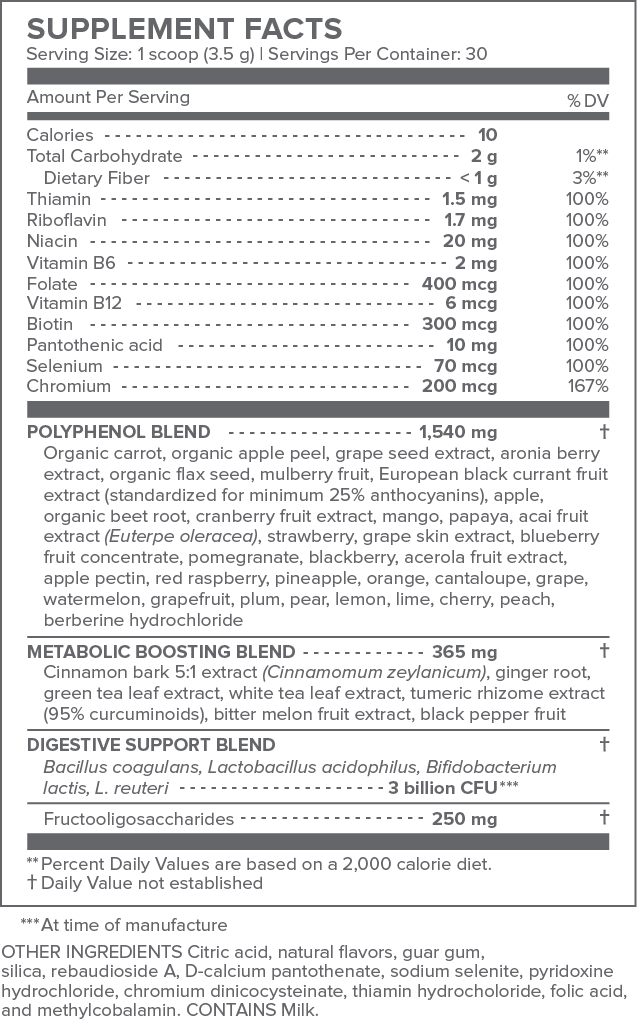 How safe is Gundry MD Vital Reds?
Gundry MD Vital Reds contains only 100% natural and safe ingredients. The formula is tested for quality and purity at an independent, 3rd-party facility. However, as a physician I recommend consulting with your own health care provider before beginning any new program.
How do I use Vital Reds?
Simply mix one scoop of this powder in to a beverage of your choice — water, iced tea, juice — and it's ready to go. Drink just one glass a day on a consistent basis. The formula digests easily so you can take it with or without a meal, whenever you'd like.
What if it doesn't work for me? Is there a guarantee?
As a physician, I know that individual bodies can react differently to the very same compounds. Even though everyone can benefit from the polyphenols and probiotics in this formula, I'm aware that results can vary. So, if you're unsatisfied with this product for any reason whatsoever after a full 90 days of use, I'll return your money, no questions asked…guaranteed.
Will I be billed automatically?
Absolutely not. I will never use auto-billing. Your order will be processed as a one-time charge. When you're ready to re-order, you can come back to this page, visit our website at haveenergyatanyage.com, or call our US-based customer support team at (800) 852-0477.